Automation
Without Programming
With XenoGuard, even beginners can automate actions and test applications on Windows right away and without typing a single line of code. XenoGuard's excellent user interface makes it straightforward: select an action, drag&drop it into a script, and add parameters if necessary. Repeat these steps until your unique automation script is ready.
Once it's done, you can execute the script immediately without having to translate or compile it. During the execution, you'll have a live overview of each action results. Adding breakpoints to the scripts is also possible to locate weak points and eliminate them.


Why XenoGuard is
Easy To Use
Our developers crafted a user interface that will get you to your goal as quickly as possible and without distractions. ActionSteps can be re-used and moved among each other naturally with the mouse and by means of copy and paste. Parameters can be set directly within ActionSteps.
The unnecessary jumping back and forth between different windows and input masks is thus eliminated.


XenoGuard is
Universal and Flexible
All ActionSteps have an absolutely identical structure independently of their purpose. Parameters are entered in the same way for all types of Steps, directly inside the Step. No more input masks with various fields you'd have to memorize. ActionSteps appear in groups that reflect their application domains. Focus on what really counts: automation.
This universality has another obvious advantage: you can easily learn XenoGuard and start creating your ActionScripts without long and exhausting training.


Wide Range
of Applications
ActionSteps were bred with an intention to create a highly versatile tool that each company can use for automation and testing. Over the years XenoGuard has proven its particular usability for testing control units in the automotive industry. Nowadays, XenoGuard can be utilized in any field, even for home automation. There are no limits.
Industrial customers value XenoGuard's high reliability. Private customers love its ease of use and affordable Basic subscription.
Any tasks can be quickly automated with XenoGuard, by anyone.
Program your own actions

for XenoGuard with Microsoft Visual Studio

XenoGuard users with Plus and Premium subscriptions can program custom actions in C# and integrate them back into XenoGuard. Professionals and companies thus have the opportunity to expand the tool's basic functionality and adapt it to their needs and a certain application domain. Custom ActionSteps are handled by XenoGuard with no difference to defaults ones. You will need Microsoft Visual Studio to develop custom ActionsSteps for XenoGuard.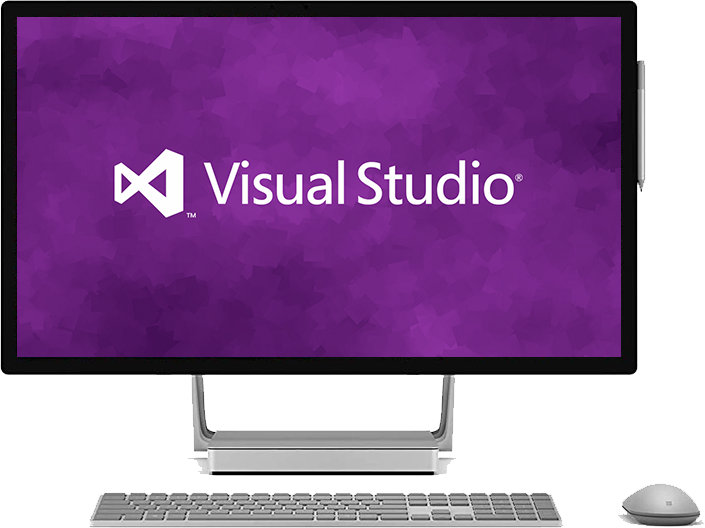 Features and Subscriptions Comparison Table
Basic

Plus

Premium

User Interface & Execution

| | | | |
| --- | --- | --- | --- |
| Theme Switching | (dark/light) | (dark/light) | (dark/light) |
| Language Switching | (en) | (en) | (en) |
| Unlimited ActionScripts | | | |
| Setting ActionScript Parameters | | | |
| Setting ActionScript Return Values | | | |
| ActionStep Conditions (If/Else While Repeat) | | | |
| Undo/Redo | | | |
| Single ActionStep Execution | | | |
| Live Execution | | | |
| Logging (Single Channel) | | | |
| Start ActionScript From Desktop | | | |
| Schedule ActionScripts | | | |
| Parallel Execution Of ActionScripts | | | |
| Parallel Execution Of ActionSteps | | | |
| Command Line | | | |
| Execution via API | | | |
| Workspace Pre-Loading | | | 2023 |
| IntelliRun | | | 2023 |
| Reporting | | | 2023 |

User Extensions

| | | | |
| --- | --- | --- | --- |
| Create Extensions With Visual Studio | | | |
| Add Third-Party Extensions (Release) | | | |

ActionSteps

| | | | |
| --- | --- | --- | --- |
| Programming | | | |
| Windows | | | |
| Home-Automation Philips HUE | | | |
| OpenAI | | | |
| Extended Logging (10 Channels) | Extra Purchase | Extra Purchase | Extra Purchase |
| TCP Client-/Server-ActionSteps | Extra Purchase | Extra Purchase | Extra Purchase |
| Web-Browser Automation | Extra Purchase | Extra Purchase | Extra Purchase |